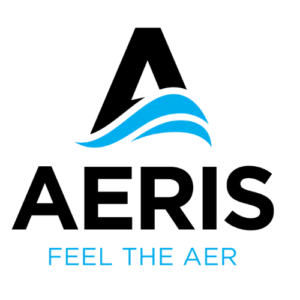 Targeted social media ads led to 2,500+ new followers and 40% more service requests.
TAG Media Space ran an innovative social media ad campaign for Aeris Air, an HVAC company. The targeted ads attracted thousands of followers and significantly increased service requests.
What services did TAG Media Space complete for your company?

We needed TAG Media Space to create a new website for us, our old website was not working and outdated.

What was the goal of this project?

Seeing that we are an AC servicing company in Canoga Park, we needed someone local to meet in person to show them what we wanted. Our goal was to get a very solid website that people would be "wowed" by. We also needed a way to showcase our local projects for other customers to view.

How did you find TAG Media Space?

TAG Media Space was referred to me by a close friend who also used their services for their site. They were extremely pleased with Tahor's work, so I trusted the company.

Provide a detailed explanation of the services TAG Media Space completed.
They revamped my website from its previous form, they helped rebrand the company for becoming digital. They also helped write our services pages in detail, we now get a lot of traffic from a pop-up call-to-action and the sales channels on the site. We now also have a map of all of our installations to advertise to customers. We work with TAG Media Space on a month-month basis on continuing projects.
How has TAG Media Space impacted your business?
They got us online and reputable. Customers are more willing to work with us because of the site.
How well was the project managed through communication?
Extremely well, anytime I had a question I knew I could call Tahor. Anytime I get a new project I Email it to the team and they know exactly what to do from there.
What did you find most impressive about TAG Media Space?
The quality of work and the level of transparency they had with me. They were a lot better to work with than the people I had been working with in the past.
Are you a current customer of TAG Media Space?
Yes, we have been doing business for about a year and a half.