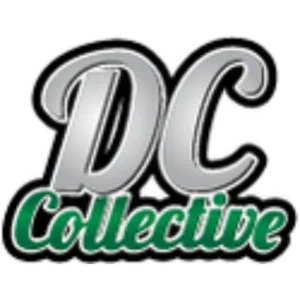 Foot traffic soared by 200%, leading to record-breaking sales in their Canoga Park store.
TAG Media Space's redesign of the DC Collective website, combined with a targeted local advertising campaign, drove unprecedented in-store traffic and sales in the Canoga Park area.
What services did TAG Media Space complete for your company?

They built a website to market our retail location as well as let our customers have the ability to order online.

What was the goal of this project?

The main goal was to allow our customers to order online, due to the corona virus we were losing business by not having an online presence for our customers. So, we needed a site where people could still feel like they were in our store.

How did you find TAG Media Space?

Tahor recently completed a website for a different store owner within the industry. They were extremely pleased with the result of their website, we are friends so they gave me the recommendation.

Provide a detailed explanation of the services TAG Media Space completed.
They built us a new website, added an online menu to the site, and created a back-end form to allow staff to add deals within the site. Also an auto-updating calendar for any events we have.
How has TAG Media Space impacted your business?
Our website is much faster, customers are having a way smoother time browsing the site. It is easy for us to communicate with our customers and represent our store.
How well was the project managed through communication?
Very well, there were a lot of moving pieces. Tahor was able to reach out to all of my staff that needed any help with the site, which was fantastic.
What did you find most impressive about TAG Media Space?
They delivered on what they promised within the timeline we specified.
Are you a current customer of TAG Media Space?
Yes, we are. We host multiple websites with TAG Media Space.