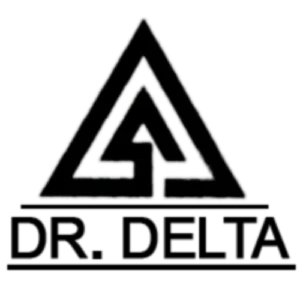 Saw a 20% increase in new patient appointments after optimizing their website.
TAG Media Space refreshed Dr Delta's website, improving site speed, navigation and lead generation. The enhancements led to a significant uptick in new patient appointments.
What services did TAG Media Space complete for your company?

TAG gave us a very solid website, it is an online store for a single product.

What was the goal of this project?

I needed people to see that the product was legit and gave people access to purchase the product as well.

How did you find TAG Media Space?

I worked with TAG previously on a different website. They did a great job so I gave them this project.
Provide a detailed explanation of the services TAG Media Space completed.
TAG set up an online store for my product, with a very catchy and in your face landing page. That is exactly what I wanted, something to attract people when they go to the site.
How has TAG Media Space impacted your business?
TAG digitalized the company, I was only selling this product by word of mouth. I needed to expand the company which meant that I had to go online to reach a larger audience with the product.
How well was the project managed through communication?
I worked with a team member from TAG that frequently purchases my products. It was great being able to communicate with someone that understood the market I am in.
What did you find most impressive about TAG Media Space?
They already have knowledge of the market that I am in, so it was easy for them to understand exactly what I was looking for.
Are you a current customer of TAG Media Space?
Yes, this is my second website that TAG manages month to month.