Red Eagle Fire Protection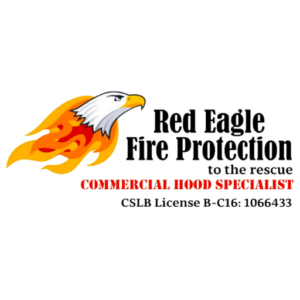 Marketing efforts led to 500+ new clients and a 25% growth in revenue.
TAG Media Space designed a robust marketing campaign for Red Eagle Fire Protection, targeting key demographics. The successful initiative attracted hundreds of new clients and contributed to substantial revenue growth.
What services did TAG Media Space complete for your company?

Tahor and his team built us a new website. Our website before was not generating leads for us and losing us money that we were spending on Google Ads.

What was the goal of this project?

The main goal was to make a mark online – getting more people to visit our website, increasing clicks, and gaining lots of new customers. TAG Media Space really delivered.

How did you find TAG Media Space?

We found TAG Media Space through a good old word-of-mouth recommendation from a business associate. And boy, are we glad we did!

Provide a detailed explanation of the services TAG Media Space completed.
Our digital footprint expanded significantly with Tahor. They upgraded our website, streamlined our SEO, and boosted our social media activity.
How has TAG Media Space impacted your business?
Since we started working with TAG Media Space, we've seen a huge uptick in online engagement. We're getting more website traffic and more inquiries, which is fantastic for business.
How well was the project managed through communication?
TAG Media Space was on top of things every step of the way. They kept us in the loop, provided regular updates, and were always available to answer our questions.
What did you find most impressive about TAG Media Space?
What really stood out for us was TAG Media Space's commitment. They were dedicated to delivering high-quality results and went the extra mile to ensure we were satisfied.
Are you a current customer of TAG Media Space?
Certainly, we continue to collaborate with TAG Media Space, and their ongoing support and updates have been indispensable in our digital journey.