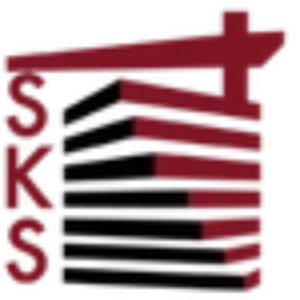 Acquired 3 major commercial projects valued at $5M+ after optimizing their site.
TAG Media Space enhanced SKS Construction's website performance and messaging for their target audience. Soon after, they secured 3 major commercial projects totaling over $5 million.
What services did TAG Media Space complete for your company?

Completely redid our website from the ground up.

What was the goal of this project?

The goal was to showcase and explain in detail the services we provide.

How did you find TAG Media Space?

A referral through a different contractor that TAG worked with.

Provide a detailed explanation of the services TAG Media Space completed.
Built out a new website for our company. Tahor sat with us in person and we hand drew the concept of the site. And then built the idea out from there.
How has TAG Media Space impacted your business?
Tahor has been a great resource for information even beyond websites. He also educated us on different platforms we can use to market.
How well was the project managed through communication?
It was amazing, Tahor came by our office to speak with us about the site.
What did you find most impressive about TAG Media Space?
How well the service pages are built out to display our information. It takes time to lay everything out the way we wanted but they did it.
Are you a current customer of TAG Media Space?
Yes, we work weekly to update our blog.