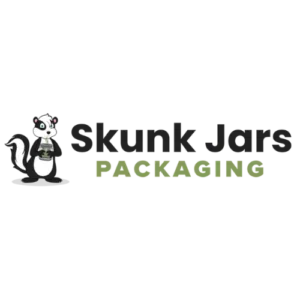 Sales rose by $30K per month following a website redesign.
TAG Media Space engineered an optimized ecommerce site for Skunk Jars Packaging. The refreshed platform led to a $30,000 monthly increase in product sales.
What services did TAG Media Space complete for your company?

Logo design and brand image. We also needed a website and an e-commerce store.

What was the goal of this project?

We wanted to sell cannabis packaging online and for customers to be able to request customization within their order.

How did you find TAG Media Space?

TAG Media has built other cannabis websites that we have seen.

Provide a detailed explanation of the services TAG Media Space completed.
They created an e-commerce website with over 20 different products, 8 different categories and fully optimized for desktop and mobile devices. They trained our staff how to use the e-commerce platform and how to create shipping labels.
How has TAG Media Space impacted your business?
TAG Media Space has given our company an identity, the logo and website are beautiful. I cannot imagine how our brand would look without them.
How well was the project managed through communication?
It was seamless, we spoke mostly through email.
What did you find most impressive about TAG Media Space?
I am very happy with the logo design and the logo that came out. The concept is hard to imagine but TAG was able to see what I saw and made the magic happen.
Are you a current customer of TAG Media Space?
Yes, we work together if we have any questions and/or need any help.