Universal Victory Capital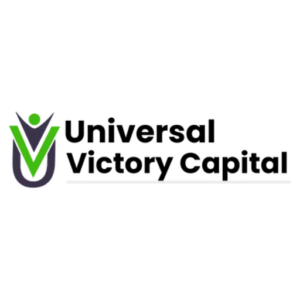 New site boosts engagement by 50%.
TAG Media Space tailored a website for Universal Victory Capital. The focused design and intuitive navigation led to increased user engagement, reflecting the company's personalized approach to financial services.
What services did TAG Media Space complete for your company?

TAG Media Space offered a robust digital strategy that involved web design, SEO, and social media marketing.

What was the goal of this project?

To create a digital presence for our company and start generating leads for loans.

How did you find TAG Media Space?

Tahor had done a great job for an associate who had been impressed with their services and built them a new website.

Provide a detailed explanation of the services TAG Media Space completed.
TAG Media Space overhauled our website, optimized it for search engines, and effectively managed our social media accounts.
How has TAG Media Space impacted your business?
TAG Media Space has made a significant difference in the company's growth. Thanks to their work, the company has seen a surge in online sales.
How well was the project managed through communication?
The project was handled professionally by TAG Media Space, with regular updates and swift responses to our queries.
What did you find most impressive about TAG Media Space?
They got the job done very well and in a timely manner.
Are you a current customer of TAG Media Space?
We are indeed current customers of TAG Media Space, maintaining our collaboration due to their consistent support.