Email subscriber list grew by 2,500 after executing a promotional campaign.
TAG Media Space ran a targeted email campaign for Vape Pickup, attracting over 2,500 new subscribed customers interested in vape products.
What services did TAG Media Space complete for your company?

TAG Media Space offered a robust digital strategy that involved web design, SEO, and social media marketing.

What was the goal of this project?

We aimed to boost our online visibility and reach more potential customers.

How did you find TAG Media Space?

They helped us with previous digital marketing content for our other business.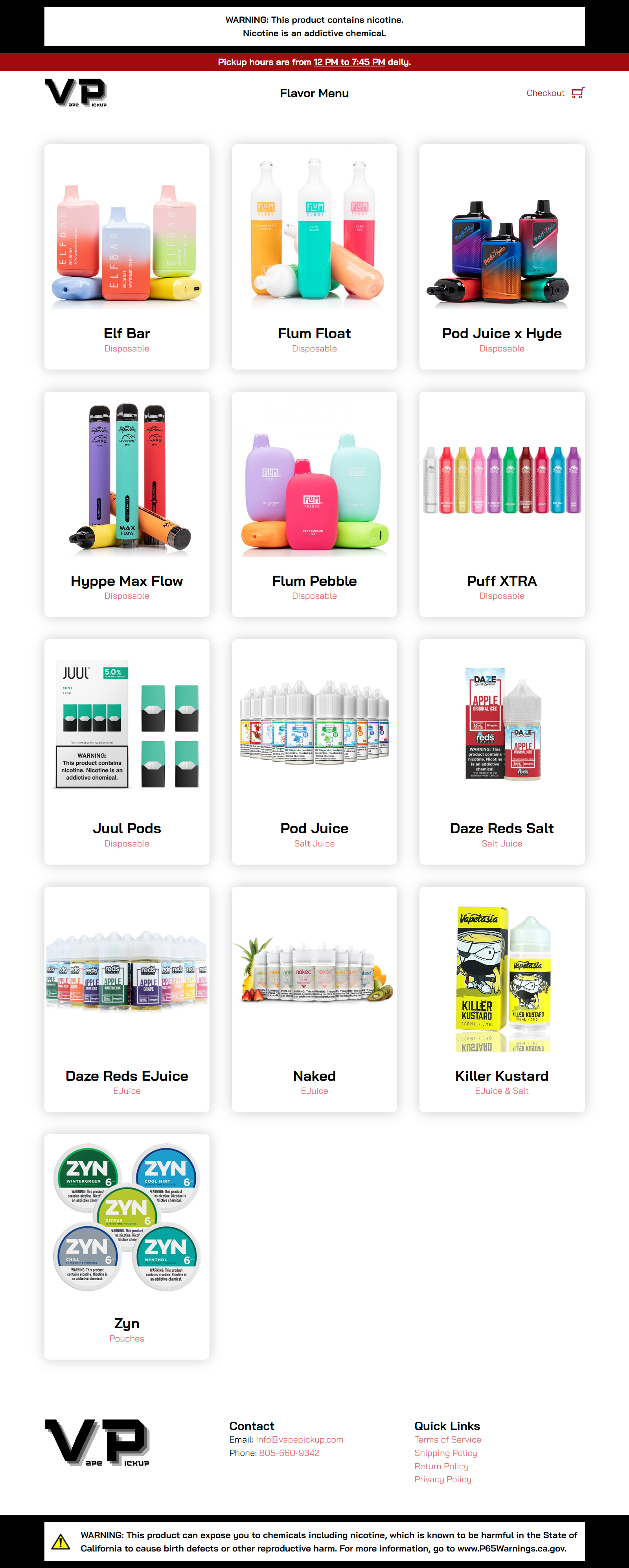 Provide a detailed explanation of the services TAG Media Space completed.
TAG Media Space overhauled our website, optimized it for search engines, and effectively managed our social media accounts.
How has TAG Media Space impacted your business?
With TAG Media Space's assistance, we've seen a remarkable improvement in our online engagement and a rise in customer inquiries.
How well was the project managed through communication?
TAG Media Space did an excellent job overseeing the project, keeping us updated with frequent reports, and being highly responsive to our requests.
What did you find most impressive about TAG Media Space?
Their commitment to delivering high-quality results and offering exceptional customer service set TAG Media Space apart from the rest.
Are you a current customer of TAG Media Space?
Yes, we are still working with TAG Media Space for their unwavering support and regular updates.